simple design with a quick setup even kids can perform. Safe for use indoors or outdoors. Stores easily when not in use. Includes five pegs with scoring numbers and four rings. Assorted colors.

"/>
Member Login
Welcome back, friend. Login to get started
Member Register
Ready to get best offers? Let's get started!
Password Recovery
Fortgot your password? Don't worry we can deal with it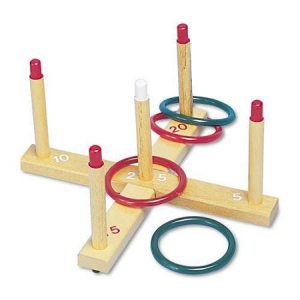 A simple design with a quick setup even kids can perform. Safe for use indoors or outdoors. Stores easily when not in use. Includes five pegs with scoring numbers and four rings. Assorted colors.