Comfortis for Dogs & Cats requires a prescription from your veterinarian.

"/>
Member Login
Welcome back, friend. Login to get started
Member Register
Ready to get best offers? Let's get started!
Password Recovery
Fortgot your password? Don't worry we can deal with it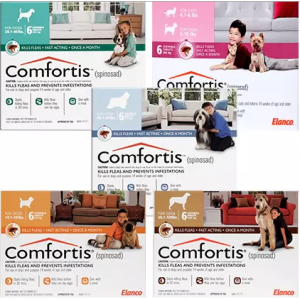 Comfortis is the first FDA-approved chewable beef-flavored tablet that kills fleas and prevents flea infestations on dogs and cats for a full month.Comfortis for Dogs & Cats requires a prescription from your veterinarian.