The patented drain mechanism will strain the tea into your cup and keep the leaves in the tea maker. Four piece construction allows you to remove for cleaning and easy reassemble.

"/>
Member Login
Welcome back, friend. Login to get started
Member Register
Ready to get best offers? Let's get started!
Password Recovery
Fortgot your password? Don't worry we can deal with it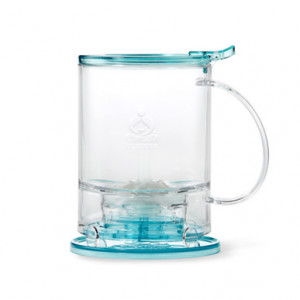 An efficient simple and clean way to steep tea. Add tea and water at the correct temperature, then put the tea maker on your favorite mug.The patented drain mechanism will strain the tea into your cup and keep the leaves in the tea maker. Four piece construction allows you to remove for cleaning and easy reassemble.