Automatically rotating music box base with LED colorful lights: Gradient red, yellow, blue and green lights shine in the precious crystal rose when the music is flowing in the air.

"/>
Member Login
Welcome back, friend. Login to get started
Member Register
Ready to get best offers? Let's get started!
Password Recovery
Fortgot your password? Don't worry we can deal with it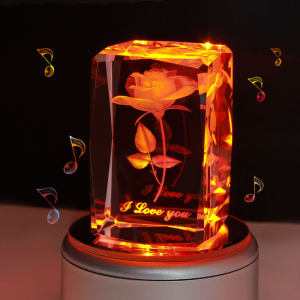 A never fade 3D rose: Storage in crystal, symbolize your forever love. Under the rose, it also can sculptures with your text. Automatically rotating music box base with LED colorful lights: Gradient red, yellow, blue and green lights shine in the precious crystal rose when the music is flowing in the air.