Includes the two essential sculpting shades the perfect matte highlighter and a luminous pop of light for a contoured look that never looks flat.

"/>
Member Login
Welcome back, friend. Login to get started
Member Register
Ready to get best offers? Let's get started!
Password Recovery
Fortgot your password? Don't worry we can deal with it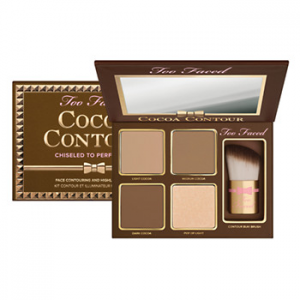 Lift cheekbones, look instantly slimmer or sculpt like a celebrity with Cocoa Contour.Includes the two essential sculpting shades the perfect matte highlighter and a luminous pop of light for a contoured look that never looks flat.