Rimadyl requires a prescription from your veterinarian.

"/>
Member Login
Welcome back, friend. Login to get started
Member Register
Ready to get best offers? Let's get started!
Password Recovery
Fortgot your password? Don't worry we can deal with it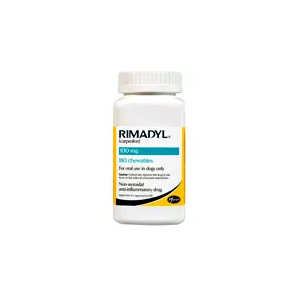 Rimadyl is a non-steroidal anti-inflammatory (NSAID) used to treat pain and inflammation due to arthritis and other joint diseases including hip dysplasia. It's also used to reduce fever. Rimadyl requires a prescription from your veterinarian.